BOOST IN USE
BOOST CAMPAIGNS : TOP TEN IMPACT POINTS
(click thumbnails for larger images)


1. BANNER AND BADGE ADS & DIGITAL SIGNAGE
Three sizes circulated throughout the sites, stations & apps. Plus Digital Signage for our In-Store Listening Kiosks. Broadtime creates or you provide.
2. VIDEO INCLUSION 
Item Preview page (Web, APP, Kiosk), Home Page (as part of news), News Page. Accessed via Scan, Search or Browse.
3. SOCIAL MEDIA ASSETS
*NEW
Broadtime will provide stores with social media assets for Preorder and Street Date announcements.  
4. 
DEDICATED HOME PAGE NEWS
Called out via our weekly new release news column/blog post
5. PRE-ORDER GENRE PLACEMENT
6.
TOP 15 NEW RELEASE LISTS PLACEMENT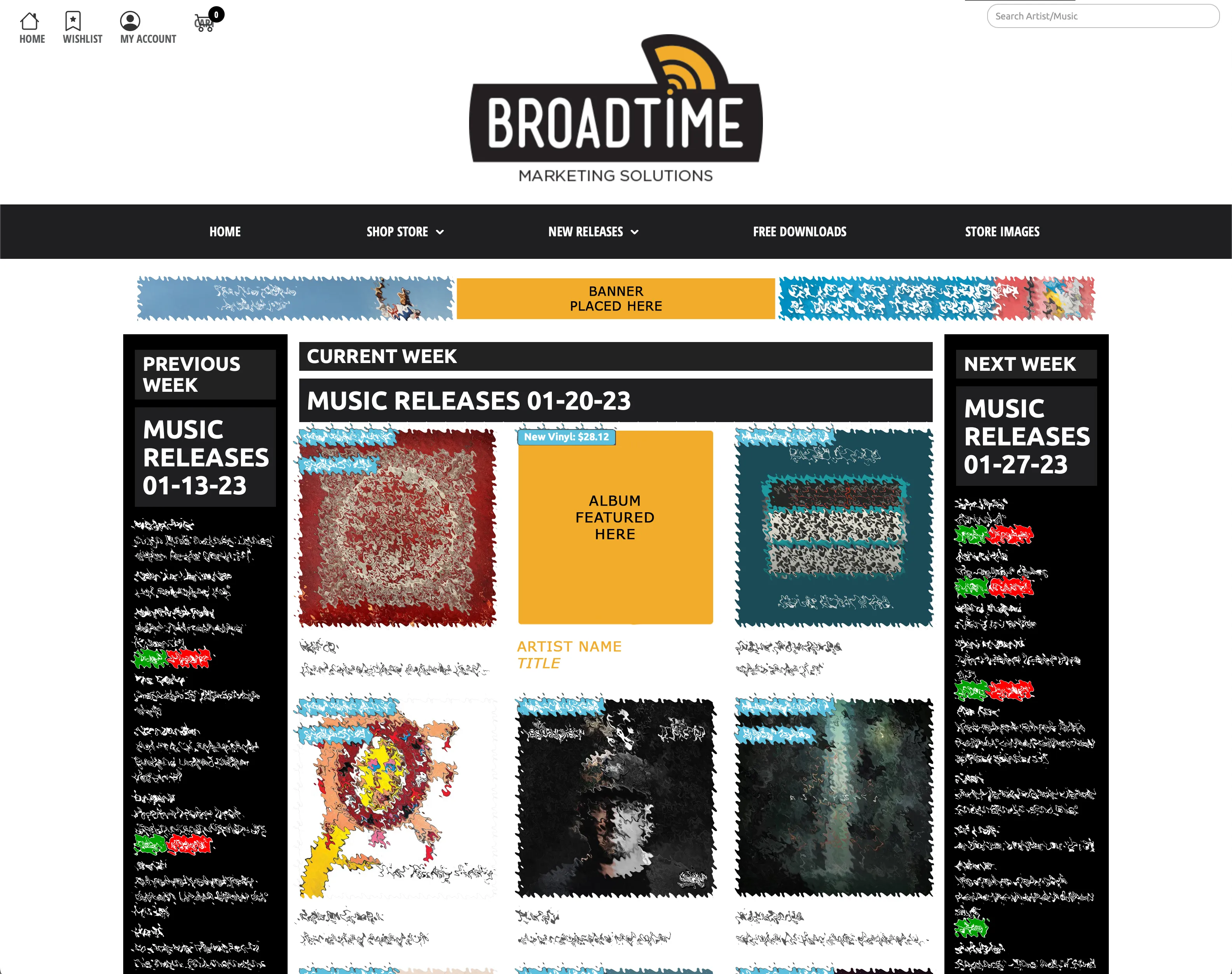 7. COLOR TAG CALLOUTS
Assets with Video and PlayARt will carry a tag callout of the selling tools (similar to a sticker on a package)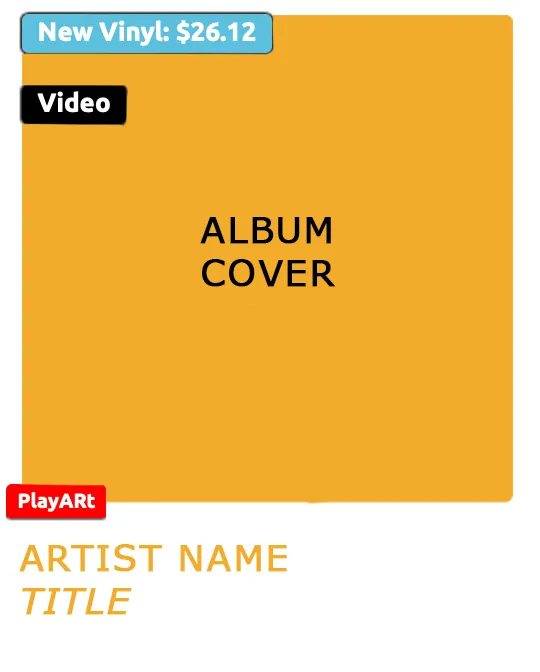 News and New Release Assets will all be available for easy inclusion in customer marketing emails. 


9.  FULL LENGTH SONG SAMPLES
When label provided, Full Length Samples are featured on the listening station with Full Listen tags, and 30 sec on the web and apps (where desired)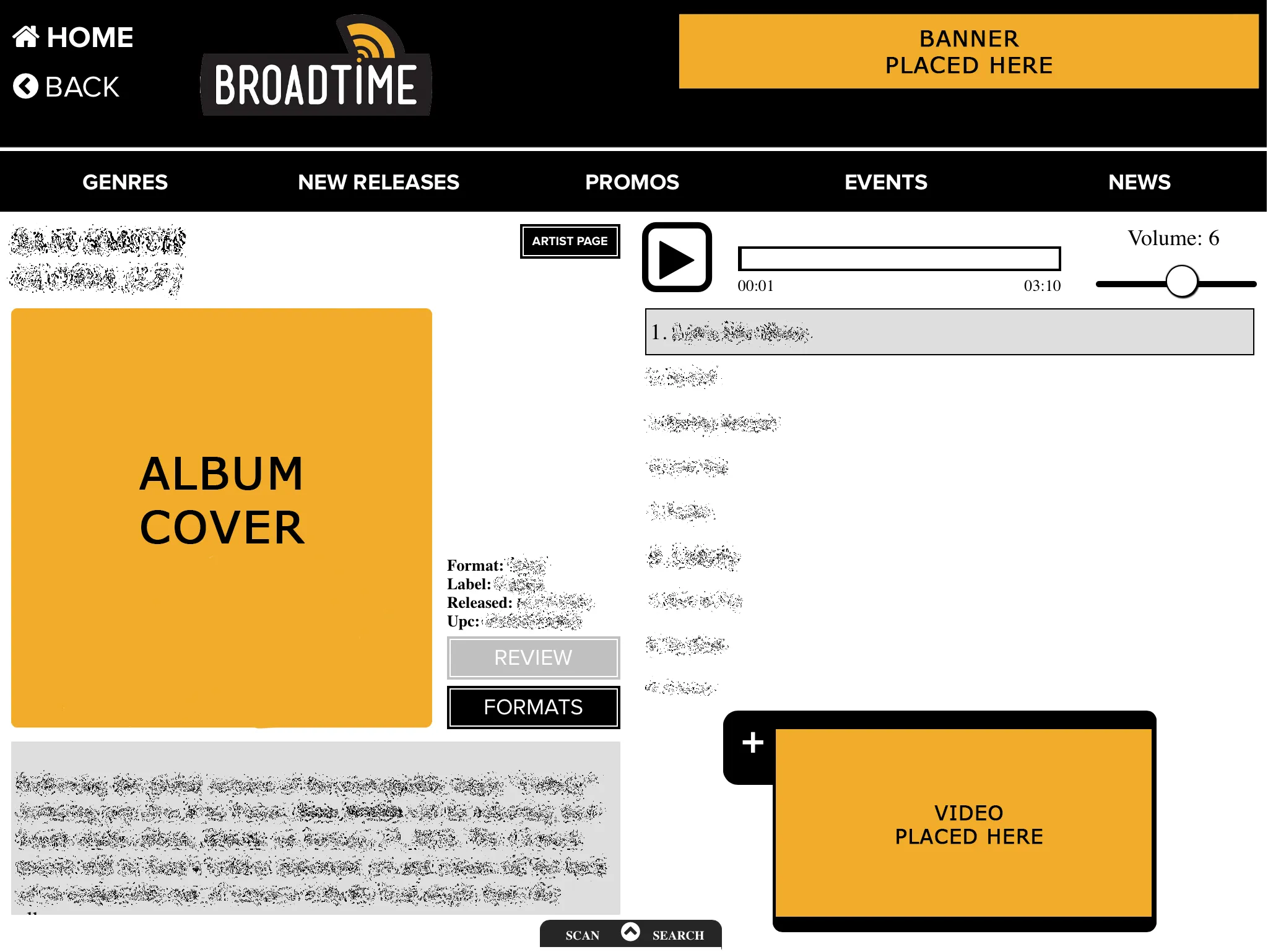 10. PLAYART STANDARD VISUALIZERS/VIDEO 
Broadtime will deliver an interactive augmented reality Preview experience with our Augmented Reality Visualizers.