Draft
Greetings everyone, 

Sending well wishes to any of you, your friends or loved ones in the path of Ian this weekend. Hoping everyone remains safe. 
We have an important message this week about a pricing change that we are implementing to align with rising costs and to help continue growing our platform capabilities. We are also sharing some ways you may adjust pricing on your sites accordingly to offset these changes.

ICYMI last week, we rolled out a new feature to help you easily find information on specific items on Tuneportals. It's just one of several features we're working on, others we're hoping to make live very soon. 

In addition to this feature for specific item info, we have our Two Minute Clinic this week on search features for orders. 

We have a new addition to the Social Features that are making available to everyone, it's a weekly summary post you may use in addition to any individualized assets. We still have our list of social media assets currently available for your use, newly featured preorders, what's streeting this week and more.

Music matters!
Jon and the Broadtime team

Pricing Change: Updates to our Platform 💻
New Feature Reminder: Easy Access Item Page 💻
2 Minute Clinic: Search Features for Orders 🙋‍♂️

🍎

Newly Announced Featured Preorders ⚡

What's New: September 30, 2022 🆕
Social Media Content Currently Available 📱 
Preorders off/blocked 🚫
Broadtime Manual + Newsletter Archive 



__________________________________________________

Pricing Change: Updates to our Platform 

💻



Over the past few years, costs have grown significantly in our operations and offerings. Until recently, our new customer growth has helped us absorb and offset our increased hard costs of operating Broadtime and Tuneportals. We value each of you, appreciate your partnership and want to provide you with tools to make your business as successful as possible at an affordable price for our services. We've done our best to avoid adjusting our pricing, but multiple factors have forced us to implement tweaks in the most equitable manner possible.


To be as transparent as possible with you all, some of the increases on our end that factored into this decision include:
• Bandwidth and hosting costs have escalated for us over what would normally be expected for our number of stores. Year-over-year, these costs for us are up about 20%.
• Preorders are a big part of our overall business, accounting for around 40% of our online sales for stores. We love making these preorders available on your website, but here is a TON of production work setting up these titles to be ready on announce date and weeks before they are in AEC. 


• The Music Modernization Act passed through Congress created another music licensing collective to collect another royalty for publishers. This created an additional big expenditure that we have to pay directly to the MLC in order to provide song samples on each of your websites. 
• Our taxation is also affected by the gross sales on our platform. As this number grows, so does this amount and the accounting.


In order to continue to innovate and create features that make stores more successful, we must manage our pricing to support this continued improvement. We have many new features and capabilities that will be coming online this year and next. All of these are designed to help each of you reach more customers, lighten your workload and increase sales for your store. 
In order to distribute an increase in our pricing in the most equitable way possible, we will be implementing a platform fee of 0.6% (six-tenths of a percent) of your gross store sales, or about 14-15 cents per record sold, starting in October. 
We spent many hours crunching numbers and deliberating on the best way to accurately cover these costs, which lead to us landing on this model (versus increasing everyone's monthly rate the same amount) and the percentage we're implementing.

Moreover, our model projects the 0.6% to cover additional expected increases to hosting and other hard costs over the coming years as well. This will help us grow strategically while anticipating increases in our expenditures, without making additional pricing adjustments for you. 


There are ways you can mitigate this pricing adjustment. You may use our pricing tools to automatically adjust your pricing to incorporate this cost into the pricing on your website either through MSRP + or through cost/margin protection. (i.e. - you can increase the cost of each record sold on your website by 14-15 cents so that your margins are not impacted).


We appreciate you as our customer and want to do everything in our power to deliver tools to make you even more successful
New Feature: Easy Access Item Page 
💻
We've implemented a new feature to your websites that may seem small, but should significantly help you find the information you need about a specific item in an expedited manner. It's a useful trick.

If you're looking for information on a specific title, we'll use Sammy Hagar & The Circle's Crazy Times in this instance, we've made it super simple to get to the Admin Item page on Tuneportals from the public-facing item page on your website. 

If you're on the Crazy Times Item page on your site (
https://[yourdomain]/UPC/602448101242), you can now replace "UPC" in the URL with "AdminUPC" and it will automatically take you to the Admin Item page on your Tuneportals site (assuming that you are logged into your Admin).
This will quickly allow you to check pertinent information about the release. You can look at inventory, pricing, feature the item, or write your own review or blurb.
Previously, you would have to go to your AdminHome and manually search for the item via title or UPC. This eliminates that step and expedites your ability to find the information you need about a specific title, fast. 

We've been using this a ton and we hope that you'll find it helpful. 

Let us know if you have questions - support@broadtime.com 

__________________________________________________

Two Minute Clinic: Search Features for Orders 🙋‍♂️🍎


Bringing you some bite-sized training morsels for your busy life...



__________________________________________________


Newly Announced Featured Preorders ⚡

Below is a list of newly announced preorders that we are now featuring across your websites. 
 
| | | |
| --- | --- | --- |
| Artist | Title | Street Date |
| Ocean Alley | Low Altitude Living | 10/14/2022 |
| Guns N' Roses  | Use Your Illusion I & II: Remastered | 11/11/2022 |
________________________________________________
What's New: September 30, 2022 🆕
 
These featured preorders come out Friday...whoop whoop...
| | |
| --- | --- |
| Artist | Title |
| Brooke Annibale | Better By Now |
| Sammy Hagar & The Circle | Crazy Times |
| Luke Bryan | #'1's Vol. 1 & Vol. 2 |
________________________________________________


SOCIAL CONTENT SHARING ASSETS Currently Available 
📱
Remember, to add a tag for the artist and hashtag the album with your text posting for the best visibility... we have now added text and hashtags you may use.
Labels and Artists appreciate this coverage plus we have seen it really drives sales on your website.

Don't forget, these assets are now easily available with one click from your Admin Home. At the top left of the screen just under your store's logo, you'll see a link for "Social Media Assets" alongside a link to the store manual. This link will take you directly to any assets we currently have available and give you easy access to download them for use on your channels.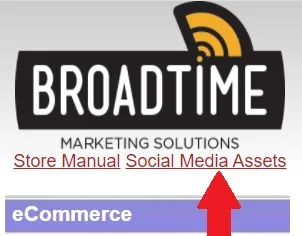 _____________________________________________
CURRENTLY AVAILABLE SOCIAL MEDIA CONTENT: 


° RICH RUTH - I Survived, It's Over 08-12


° DANNY ELFMAN - Bigger. Messier. 08-12

° GOO GOO DOLLS - Chaos in Bloom 08-12

°

 

BEASTIE BOYS - Check Your Head 30th Anniversary 08-12

° ELTON JOHN - Remastered Vinyl Series 08-12

° R.E.M. - Chronic Town 08-12

° DEMI LOVATO - Holy Fvck 08-12

° FIVE FINGER DEATH PUNCH - Afterlife 08-19

° THICK - Happy Now 08-19

° ERIC CHURCH - & 08-19

° BLONDIE - Against the Odds 1974-1982 08-26

° JULIA JACKLIN -  Pre Pleasure 08-26

° MARCUS KING - Young Blood 08-26

° MUSE - Will of the People 08-26

° PIANOS BECOME THE TEETH - Drift 08-26

° MEGADETH - The Sick, The Dying..and The Dead 09-02

° JON PARDI - Reissues 09-02

° ROXY MUSIC - Reissues 09-09

° CHARLEY CROCKETT - Man from Waco 09-09

° KISS - Kiss Off the Soundboard: Live inDes Moines 09-09

° MADISON CUNNINGHAM - Revealer 09-09

° OF MONTREAL - Freewave Lucifer f-ck f-ck f-ck 09-09

° PARKWAY DRIVE - Darker Still 09-09

° THE PARANOYDS - Talk Talk Talk 09-09

° MICHELLE BRANCH - The Trouble with Fever 09-16

° LITTLE BIG TOWN - Mr. Sun 09-16

° JOHN COLTRANE - Blue Train 09-16

° FLETCHER - Girl of My Dreams 09-16

° ONDARA - Spanish Villager 09-16

° RINGO STARR - EP3 09-16

° 

NEW

: BROOKE ANNIBALE - Better By Now 09-30

° 

NEW

: SAMMY HAGAR & THE CIRCLE - Crazy Times 09-30

° 

NEW

: LUKE BRYAN - #'1'S VOL 1 & VOL 2 09-30

° DAYGLOW - People in Motion 10-07

° 

NEW

: WILLOW - COPINGMECHANISM 10-07

° 

NEW

: OCEAN ALLEY - Low Altitude Living 10-14

Check them all out on your own site with site-specific links for you.


https:// [

yourstore

]/SocialFeatures (

This is the link now provided at the top of your Admin Home

)
_____________________________________
Currently blocked:
| | | | | |
| --- | --- | --- | --- | --- |
| UPC | Artist | Title | Street Date | Block Began  |
| | | | | |
| --- | --- | --- | --- | --- |
| 5016958101398                   | BJÖRK | FOSSORA | 09/30/2022 | 08/31/2022 |
| 4050538827408 | TOMLINSON, LOUIS                                        | FAITH IN THE FUTURE (IEX Black & Red)             | 11/11/2022 | 09/07/2022 |
Don't forget for Alliance orders, if you want to fill through AEC either submit to be filled or mark Broadtime on your PO to your store.

_____


Broadtime Manual + New Features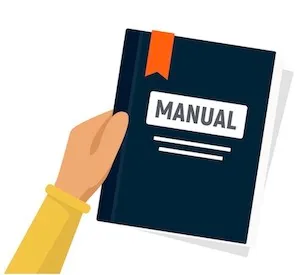 You may explore solutions at your convenience using the manual. Remember we are here for you for support at any time!
Please email any suggestions you have to continue to improve the Manual.
_______________________________________________________________
Previous Broadtime Store emails, which include valuable information and NEW FEATURES are available here: