Old Proposal Template
[% artist_name %] - [% title %]
Label: [% label %]
Distributor: [% distributor %] 
Release Date: [% release_date %]
UPC: [% upc %]
Run Dates TBD


Broadtime proposes to promote/syndicate default delivery of the [% label %] release of [% artist_name %] - [% title %]  to over 150+ Independent Music Store websites, plus listening stations & apps in 43 states with our Broadtime RSS Marketing Campaign.
We offer three Main options*:
Standard Campaign featuring digital signage, video, song samples, PlayARt and more

Splash Campaign including a custom splash page appearing on all 100+ websites

AE Deals – Sale Campaign
More details and pricing for each campaign option are below:
*Some Preorder and custom grouping options also available.
If you would like to book a Broadtime RSS Program,
you may hit reply to this email with - "YES."

Note: Please supply one-sheet assets plus music, and reach out if you are interested in Preorder only and Advanced PlayARt Animated Covers and Experiences
By booking a campaign you are agreeing to Broadtime's Terms of Service
Want to book a Broadtime campaign AND get buy-in from more stores? 
Consider booking Coalition Campaigns 

Many of the record stores we work with are in one of three Indie Coalitions - CIMS, AIMS, DORS.
Coalitions operate their own marketing campaigns that often include buy-in from each member store. Broadtime has collaborated with the Indie Coalitions for many years and encourage you to consider running Coalition Campaigns in addition to Broadtime campaigns. 
Broadtime programs cover over 100+ Indie Record Stores, We also run 28 CIMS Stores, 8 AIMS Stores & 5 DORS stores which are not covered.
To include Broadtime campaigns on some specific Coalition sites, programs should also be booked with the respective Coalition.

Booking a Coalition campaign is a great way to maximize the marketing power of your upcoming release with indie stores.
Our list of non-coalition stores is included below. You may see what stores are in Coalitions on their respective sites.

If you're interested in booking a Coalition campaign, reach out to the following:
• CIMS  -  Liz Boger  liz@cimsmusic.com 
• AIMS -  Luann Myers  lumyers@comcast.net 
• DORS  - Carrie Colliton  carrie@recordstoreday.com 
Want your album to be a featured preorder on recordstoreday.com for their stores?
Consider the value of the Record Store Day Indie Option for your storefinders and socials. (learn more)

https://recordstoreday.com/UPC/[% upc %]
The Indie Option allows communication with fans who want their choices to support local businesses.
The Indie Option importantly empowers those record stores to be champions of your release. 
Broadtime will additionally include Preorders that are using the Indie Option on Broadtime sites.
____________________________________________
Tear Sheets provide screenshots and links to the assets in place with indie retailers:
The Ad Banners, Screensavers, Full Length Kiosk Preview and VIDEO will be up on the following sites, plus on kiosks and apps:


BROADTIME RSS + PlayARt - Standard Campaign 

Cost: $900
We propose and will provide the following:
1.

 

DIGITAL SIGNAGE Broadtime will (optionally) create and provide an animated Kiosk screen saver Ad. These will rotate when station is idle.
2. Broadtime will provide and create

 

BANNER AND BADGE ADS for circulation throughout the stations and websites
3. Promoting a

 

VIDEO

 

on the ITEM PREVIEW page, accessed via Scan, Search or Browse (e.g. https://millsrecordcompany.com/UPC/[% upc %])
4. Promotion of

 

FULL LENGTH

 

Song samples on the listening station with Full Listen tags, and 30 sec on the web and apps (where desired)

5.

 

Broadtime will provide stores with links to provided

 

SOCIAL MEDIA ASSETS (Examples:

 

https://millsrecordcompany.com/SocialFeatures

) 

*NEW 
6. We will have SPECIAL DEDICATED

 

NEWS

 

call outs via our weekly new release column.
9. There will be

 

GREEN TAG

 

callouts of the selling tools (similar to a sticker on a package)
10. This will all be available for inclusion in customer

 

EMAIL.
11. NOW INCLUDING:

PlayARt Level 1
PLAYART STANDARD VISUALIZERS/VIDEO.

 

Broadtime will deliver an interactive augmented reality PREVIEW experience with our standard Augmented Reality Visualizers (Equalizer Cubes and In-Room Spheres + lock provided video content to the release. The tile will be featured in EXPLORE and promoted throughout our Record Store Platform using a

 

PlayARt icon tag

 

+ description.

See Examples Callouts Here.


Note: For a full-length preview on listening stations and 30 sec preview on PlayARt, the songs must be provided with the regular one-sheet assets. If you wish to NOT be included in PlayARt then please advise for opt-out.


For more information about PlayARt, and other advanced possibilities with the platform please contact us.
Consumer Website for PlayARt is

 

PlayARt.ai. Industry

 

Demo AR Examples

 

of PlayARt Augmented Reality
PlayARt Levels also available
Level 2 Animation/Experience Card
Level 3 Custom Experiences
________


NEW *  Broadtime Splash Page - Enhanced Campaign


Splash Page runs Fri-Sun Week of release or Tues-Thurs Week of announce


Cost: $900
- Add on to Standard Campaign 
- Includes animation or video clip and custom setup for Splash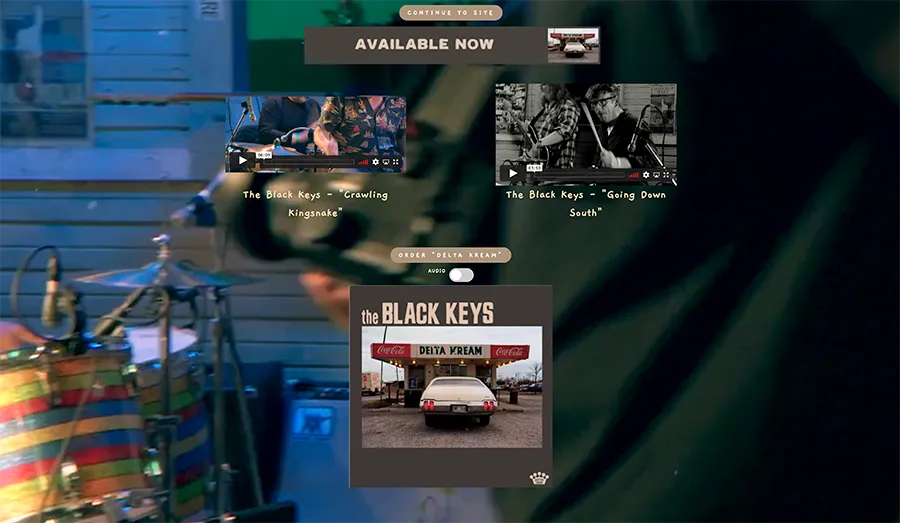 ---
NEW*  Broadtime AE Deals - Sale Campaign
Campaign runs for 

Duration of Sale
- includes top bar navigation of sales 
- Links to a provided Genre of on sale featured titles (usu. catalog + new album)
- includes animated banners linked to titles
EXAMPLE: 
EXAMPLE SALE BANNER & BADGE PLACED ON ALL SITES


BANNER & BADGE PLACED ON ALL BROADTIME APPS + PlayARt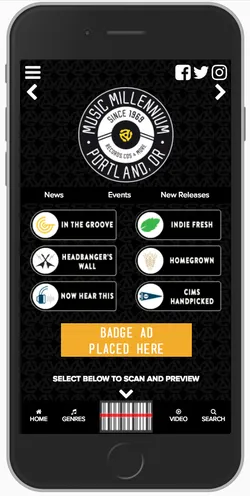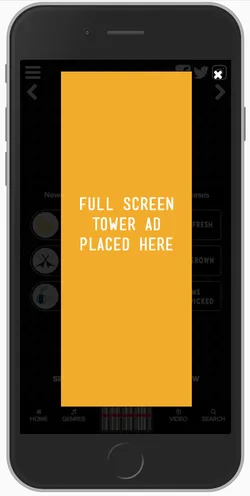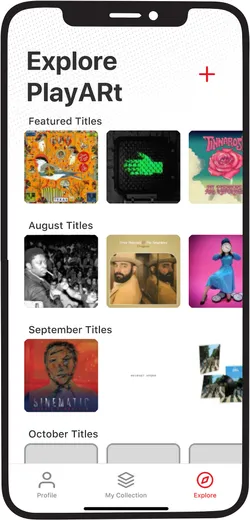 BANNER & BADGE PLACED ON ALL SITES

ANIMATED SCREEN SAVER ON ALL LISTENING STATION KIOSK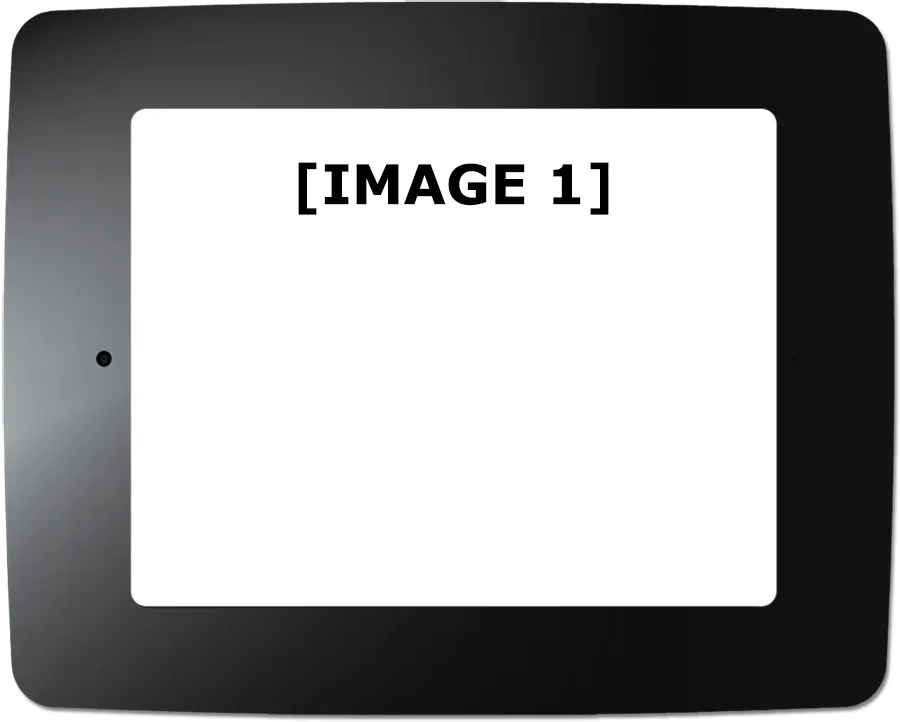 PRE-ORDER CAMPAIGN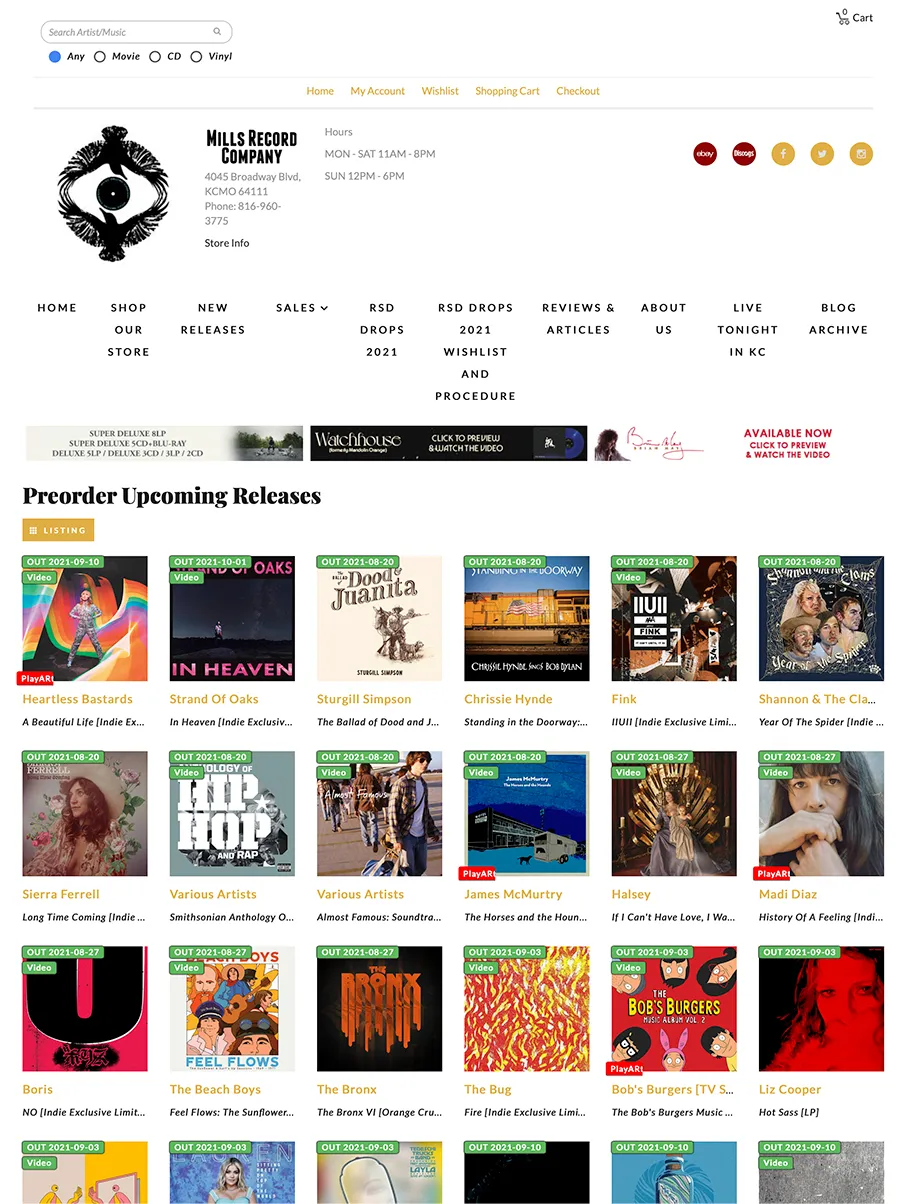 WEBSITES




LISTENING STATION KIOSKS

 


MOBILE APPS