[BROADTIME STORES ANNOUNCEMENT & INVITATION] ANNOUNCING A NEW MARKETPLACE WITH RECORD STORE DAY - May 10, 2023

___________________________________________________________

Hi Broadtime Customers and Beta Stores,

Hope you're doing well.

We're thrilled to bring you in the loop on a project we've been working on for well over a year – and to let you know how you can participate starting TODAY!

Broadtime has collaborated with Record Store Day to launch RSD MRKT, a one-stop online destination for customers to shop RSD-pledged indie record stores in one marketplace. It will be a marketplace of NEW items with only RSD Pledge-signed stores as sellers.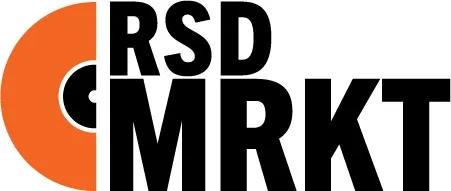 Upon launch, RSD MRKT will exclusively consist of new, unopened Record Store Day, RSD Black Friday, RSD Essentials and RSD Indie Exclusive titles. Later this year, indie record stores can begin listing additional full catalog, new, unopened vinyl on RSD MRKT.


Music fans can shop RSD MRKT with confidence knowing that the product they are purchasing is new vinyl from a trusted indie record store that has signed the Record Store Day Pledge.


We will publicly announce RSD MRKT later this summer and begin inviting consumers to sign up. In the meantime, we want to get as many stores as possible registered and connected to our Stripe payout platform and as we get closer to launch, to upload your inventory of eligible products. Along those lines, we'd love to know what POS system you're using in each of your stores, as we're hard at work hoping to integrate with several points of sale systems to update data in real-time.


By being an early adopter, you'll have the opportunity to provide feedback on the product's functionality, usability and performance, which can help improve RSD MRKT and make it more appealing to customers upon our public launch.


Registering your store on RSD MRKT is quick and easy.
Please follow this link to register your store.


You will register by picking your RSD listed store. It will be using the same email you listed with Record Store Day. Make sure you have access to that email inbox so that you can verify your store via the email that we will send. From there, please connect your financial information to our Stripe connection for payouts. Please take notes of anything not working or cumbersome along the way.


The rollout will come in three phases.
1. Stores Signup and connect your payment details for payouts (

current phase

)
2. Stores Upload inventory, list items, or integrate your POS (syncs with Broadtime) in a few weeks
3. (Users) Roll out to the public (later this summer)


Broadtime customers that give us their inventory are already positioned to sync up with RSD MRKT although individual listings are possible as well.


Participation in RSD MRKT is 100% optional, but we believe it can bring numerous benefits to you and your stores. Additionally, it create a new potential revenue stream with additional selling opportunities for your store, AND it allows Record Store Day to promote online sales in a way that hasn't been possible, directing fans to a specific destination to purchase albums online.


We appreciate your time and effort in getting your store registered for RSD MRKT. Your contributions are incredibly important as we prepare for the public launch of the site this summer. It's the best way for your store to be prepared to participate.


Thanks! 


Jon, Chris, Sammy & The RSD Team